Landing3
Nature's Items is now Nature's Fragrance. We have a new name and look, but we are still the same great family owned business. Our new website address is NaturesFragrance.com, but our NaturesItems.com address will still take you to our website as well.
Thank you,
Alex & Sabrina
Free Shipping on Orders Over $40
Continental US
Fast Order Processing
Current Order Processing Time: 1-2 Business Days
---
We ship most orders in 1-3 business days.
Once shipped most continental US orders are delivered in 2-3 business days.
Our Website is SSL Secured from GeoTrust®, which provides the ultimate online security and trust solution delivering 256-bit encryption.
No credit card information is stored on our website. Safe and Secure order processing through Square & Paypal.
All of our 1oz samples are only $2.50
No Order Minimums.
Upgraded shipping options available.
Free Random 1oz Sample on orders over $30 - Click Here for Program Information.
Sign up for our monthly Newsletter to receive special coupons and sale information.
---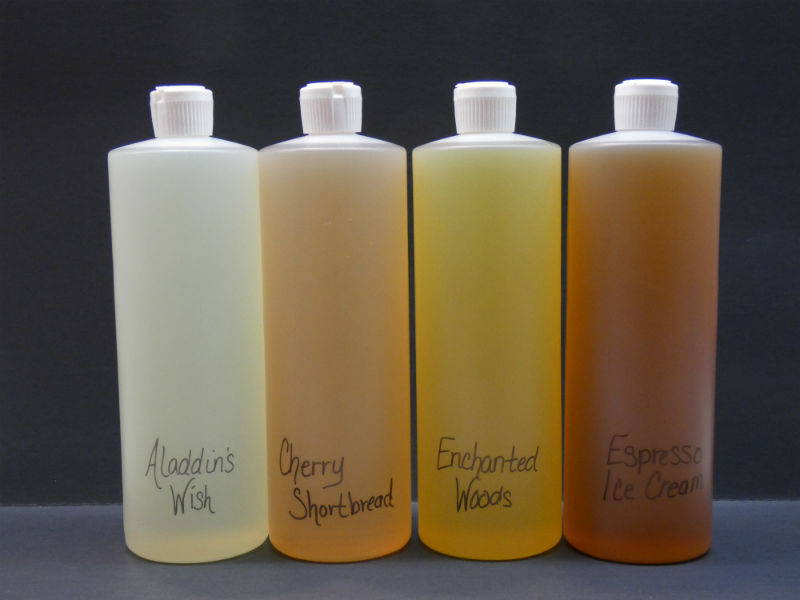 We are very selective of the fragrance oils we decide to sell. We sit down as a family and smell all our samples. We all have to agree that they smell good before we decide to bring a new fragrance in. We also try to set ourselves apart from other suppliers by bringing in fragrances that are unique or hard to find.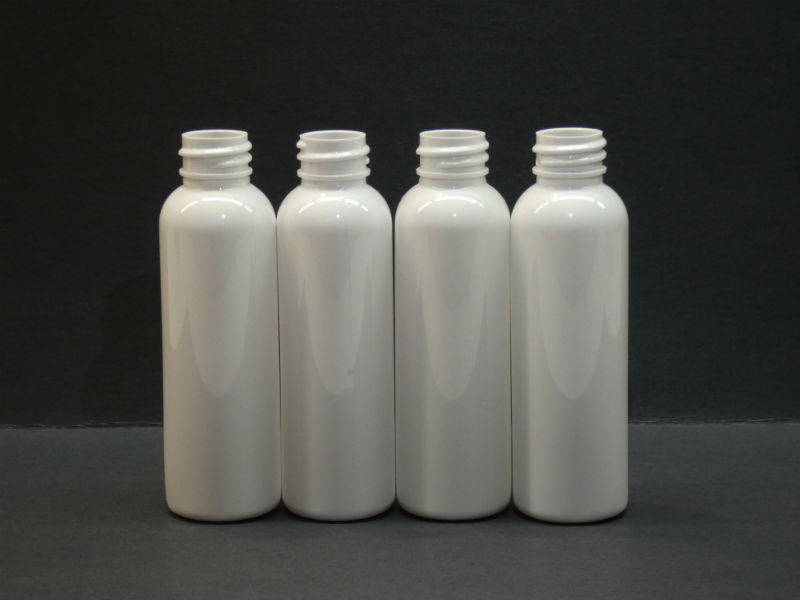 We use high quality UV Resistant PET plastic bottles that won't leach chemicals from the plastic like lower quality HDPE bottles.
We use high quality labels that are chemical resistant and we also include usage rate on the labels for lotions and soaps.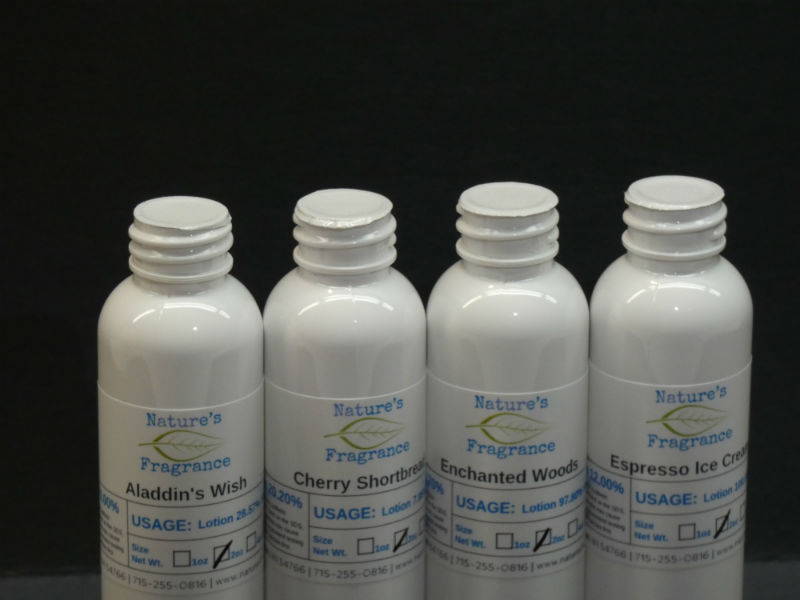 We use induction seals to help prevent any leaks while in transit.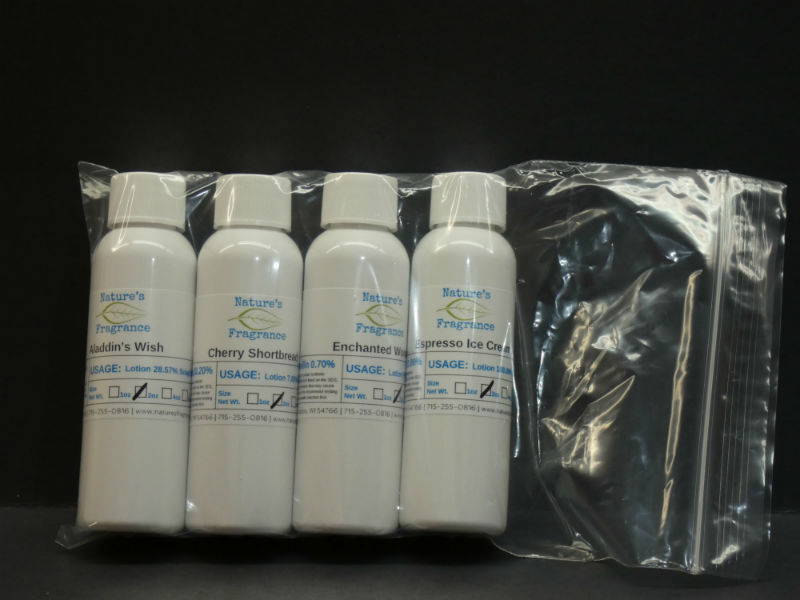 We bag all bottles as an extra layer of protection.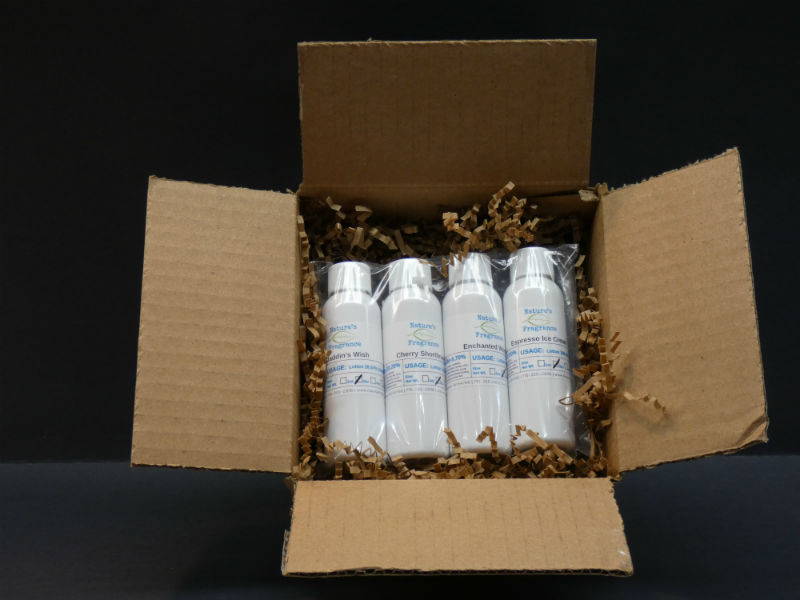 High Quality Packaging Materials
We use only the best quality packaging materials to help protect your items. We ship only in boxes and any UPS or First Class mail shipments are packaged in 200lb crush resistant boxes. We use recycled crinkle paper to help secure everything in place.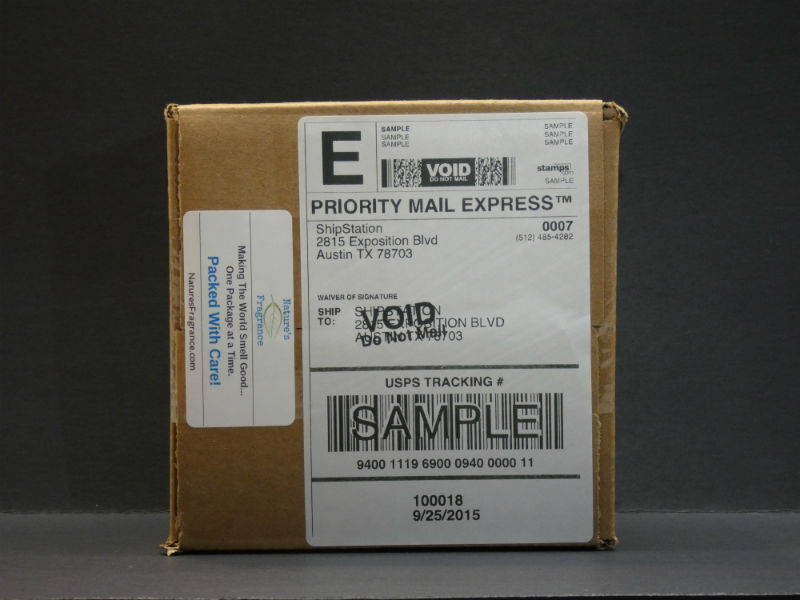 Because we care we often respond to customer notes on the packing slip and we put Packed With Care Labels on all our shipments.
---
---
---
" I want to thank you for your customer service! I placed an order on Monday night and it was delivered yesterday! Only 2 days for shipping-so great! I ordered from another supplier (needed a specific phthalate free fragrance) the same night and still haven't received a shipping confirmation. Thank you for high quality fragrances, fast shipping and great customer service. Will be buying again soon!"
Heather
11 JAN 2019
" The customer service with nature's items is always on point! I had an issue with the website sent a message to Alex(on a Sunday) and he fixed it within minutes! I don't get that kind of speedy response anywhere I shop! not to mention I've absolutely loved every fragrance I've ordered so far! "
Sarah
1 APR 2019
" Yes, I received my order (fast too) and Thank You too, for the 3 extra caps, I like the ice blue dye too! The root beer fragrance oil is Fantastic!!! My friend really likes it. He kept asking me if there was one, I couldn't find one until I visited your site. And also I want to Thank You so Much on the Alex Method on making candles!!! I was having so many problems that I was just about to give up and just make tart-melts. When I found Timber Ridge Gifts video on this method, that is when I went to your website and read about it. I re-melted 3 candles that I was going to do wicks and burn testing on anyway. I couldn't believe what I saw but the BEST Candles I had done. The candles still look Great!!! I was so happy that I had found Tim on Timber Ridge Gifts, Alex Method and Nature's Items!!! THANK YOU ALL!!! Please tell Alex Thanks for me!!! "
June
26 APR 2019
" I make so many items from your oils and dyes!! I had no idea about your company until Katherine invited me to the Fragrance Oil Fanatics group! Since using your oils my business has not only expanded but grown!! I love your small business and try to mention you and talk you up as often as I can in the many groups I am in!!!
Congrats on your success and growth!!!"
Casey @ My Red Shed and Red Daisy Decor
19 MAY 2019